Ben Northey will be conducting Raiders of the Lost Ark in Concert with the Melbourne Symphony Orchestra this November 3 -5 for 4 performances only. I had the chance to ask him a few questions about this exciting gig!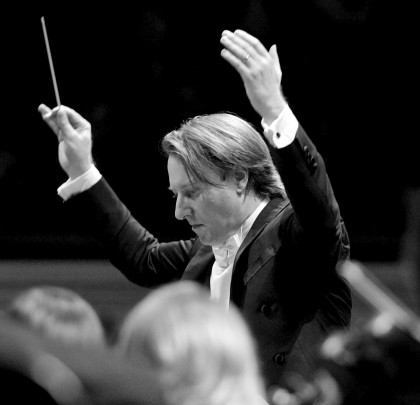 When did you first discover Indiana Jones?
I am old enough to have gone to the very first screening of Indiana Jones, which was in my home town of Ballarat in 1983.

How did you get into conducting?
I have been soaking in music since the age of three. I was a professional musician before getting into conducting with the encouragement of my teacher, John Hopkins, at university. I won a big conducting competition here in Australia and then went overseas to complete my training.

What is it about John Williams that is unlike any other composer?
John Williams has an amazing understanding of the orchestra. He really knows how to tell a story through music as well. But I think it's the fact that he uses the full palette of colours that the orchestra offers in his writing. He writes memorable and famous themes for characters but he also knows how to prepare an audience psychologically for things that are about to happen on the screen.
Are there any classical composers that you think fans of John Williams would enjoy?
Without question! If you like the film music of John Williams you will love all of the composers who have influenced him, many of which you can hear in his orchestral writing. Composes like Igor Stravinsky, Bela Bartok, Sergei Prokofiev – a list of the hottest composers who shared many things in common with the music of John Williams.

Do you have a favourite section of the score you particularly enjoy conducting?
The main theme of Indiana Jones returns many times during The film. It's a great burst of energy and excitement when it appears and it is so much fun to conduct. I also particularly love the great chasing scene involving Harrison Ford climbing over and under a speeding vehicle. This scene is accompanied by some of the most difficult orchestral music and to hear the orchestra being extended in this way creates a visceral level of excitement and engagement.
What are you most excited about audiences members hearing at the concert?
I think people will really enjoy hearing a large scale film orchestra playing live. There is nothing like hearing huge number of musicians working together to create a powerful and magical sound. Also I hope it brings back a lot of memories for people who enjoyed seeing Indiana Jones in the eighties.
What is next for you at the MSO?
In December I will be finishing the year with the Melbourne Symphony Orchestra Christmas concert with vocal group The Idea of North. Should be a great way to finish 2016.  There's lots more coming up in 2017 including Jurassic Park, Harry Potter and the Philosopher's Stone as well as the Chamber of Secrets – all with John Williams scores!
Thank you Ben for your time and all the best for the concerts. There are still a few tickets left which can be purchased via the link here!